Hi guys and gals,
I've put together a simple ME storage and crafting station using the Applied Engergistics 2 mod in DW20 1.7.10 and I've pulled the system apart three times now and put it back together (with the idea of compacting it as I learn more about it). But each time I get it together I craft an item (I think) and then when I go to craft a second time it tells me
'No Crafting CPUs are Available'
. Below are some screen showing my set up. If anyone sees anything erroneous let me know please. This is getting a little frustrating to say the least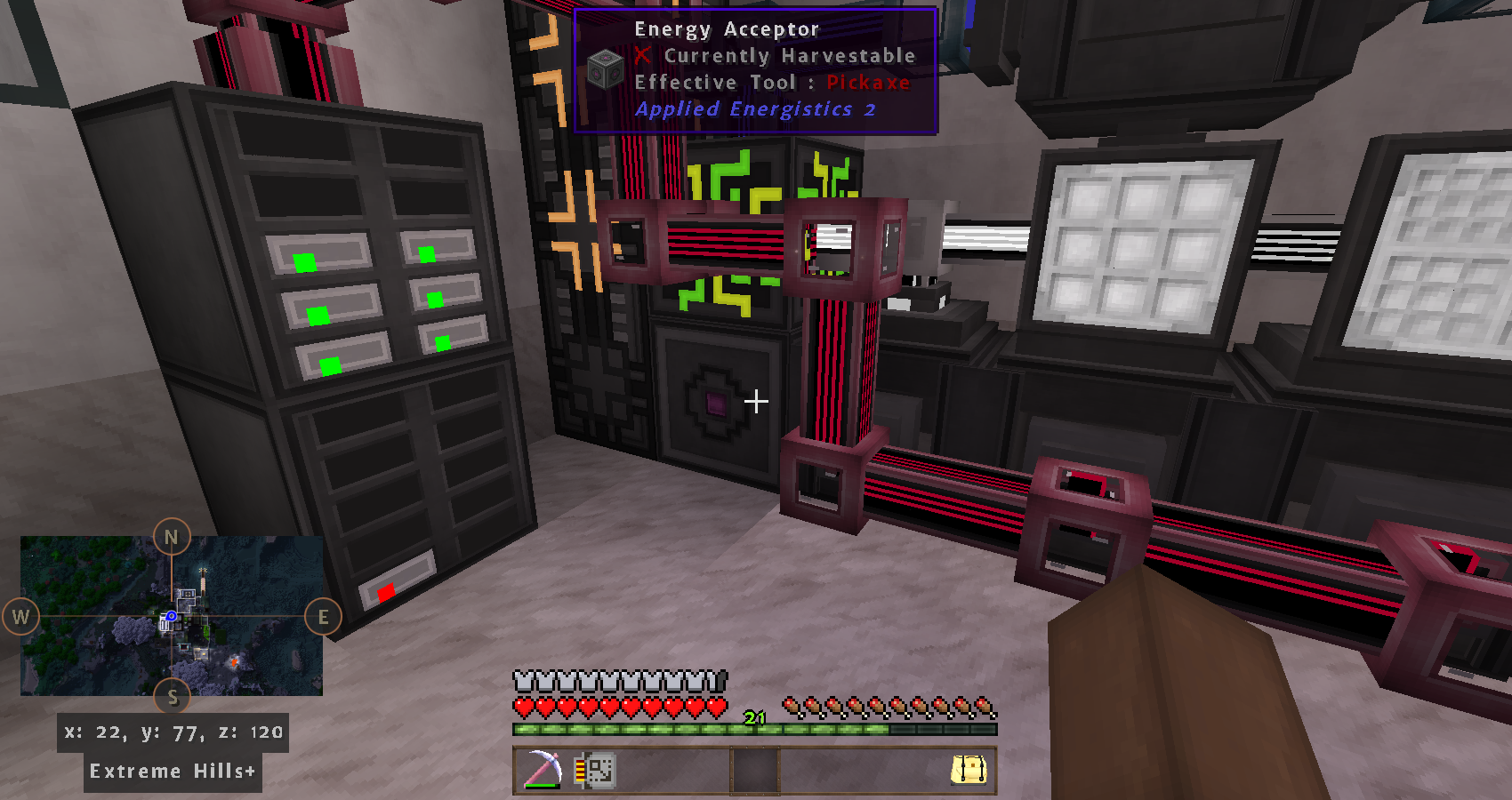 What you wont see in the pics above is the Creative Energy Cell. That is tucked into the wall behind the Energy Acceptor, to help me keep this compact as possible. Also the ME Interfaces on the Inscribers have been made to be flat and sit on top of the Inscribers (white cable) And the Inscriber on the top is the unit to put everything crafted together(blue cable). In the back left is a Crafting Unit under a Co-Processor under two 1k Crafting Storage units. And the extension of the Red cable on the left is Importing from a chest, receiving quarry items, into the ME system. That works great. Only wish the Importers had a bigger storage then 9 items
Any feedback to help me get this system to work consistently will be greatly appreciated.
Thanks,
MNJ