My computer spec.
- CPU : AMD 2700X
- GPU : Radeon RX590
- RAM : Samsung DDR4 32GB
Profiler
Manager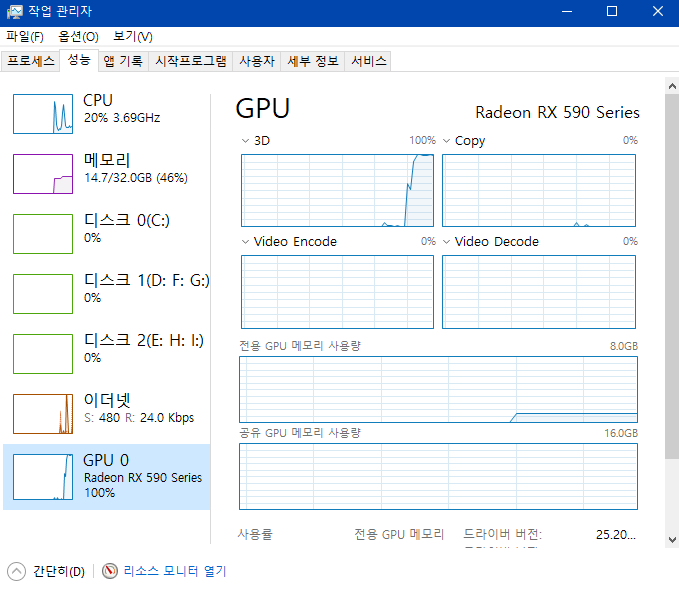 FTB modpack is too slow...
I set RAM capacity for minecraft about 20GB. However, I can solve the problem.
I think that graphic setting about RX590 is problem, because GPU fully load when minecraft run.