Welcome to Feed the Machine!​
​
Feed the machine is not your average server. We are strongly community based, have been around since day 1, and have had some great players, and great staff to match. We have recently started a fresh map, and have a great little base set up for new players to get settled. So apply now and get your chance at one of the top 5 most viewed and replied servers on FTB!
Tech Specs:
We currently host our server privately. It is a very stable, and very well maintained server.
CPU - Intel i7 940
RAM - 12GB Corsair DDR3
HDD - Western Digital Velociraptor 10k 300GB
Backup HDD - RAID 5 array, 1.2 TB
Server OS - Ubuntu 15.04 Vivid Vervet
Modpack:
We are currently running a custom mod pack, made by Bigdogdk and myself.
Available on the FTB launcher under the private pack section, it has something to offer for everyone. It can be a little resource intensive, but our server can handle it!
Our Team:
Bud_S_moker - Owner / Operator
BigDogdk - Admin / Modpack creator
Rules:
​
Main Rules
* Don't be an asshat - It's amazing how all-encompassing this rule can be.
* Don't use any client-side mods that offer you an obvious advantage over your fellow players and the server. Examples include x-ray textures or mods, hacked clients, fly mods, etc.
* Using a mod to get around another player's protections or locks (such as using turtles) will earn you an instant and permanent ban.
* This server is centered around the Survival aspect of Minecraft. Don't ask the staff to give you items, teleport you places or change something about the environment (like asking for daytime or rain turned off).
* Do not PvP your fellow players outside of sanctioned PvP areas. Punishment for breaking this rule will ramp up fast.
* Do not use glitches, bugs or exploits to your advantage. If you find one, contact a staff member immediately. If we find out you cheated without saying anything, you will be banned.
Whitelist Application:​
Please read the rules and guidelines above before applying. If you agree to all those, feel free to continue and fill out an application to get on the whitelist. Only Bigdogdk, and I (bud_s_moker) can accept applications here.After being accepted, register on our forums to have a PM sent to you containing the modpack code.
In-Game Username:
Age:
What is your Timezone?:
Have you ever been banned from any type of Minecraft server?:
If Yes, why?:
How often will you be active in-game? (Hours per Day/Week):
Vanilla Minecraft Experience?:
FTB Experience?:
Do you have a microphone for TeamSpeak 3?:
Do you agree to the Rules and Guidelines?:
Why do you want to join Feed the Machine?:
What are you looking to gain from playing on our server?:
What will you be bringing to our server?:
Other information you would like to add about yourself:
Any questions you would like to ask:
--Extra Info--
Previous Op/Mod experience, and was that Vanilla or Modpack:
MySQL, Java, or HTML experience?
How well do you know linux?
These are some shots from our last server, We hope to be even better this time!
Spawn town, viewed from above.
The winner of our recent spawn town house contest, winning the Aesthetics category, Charlie11x's house
Fusion reactor built by Axed713
Spawn towns public machine shop.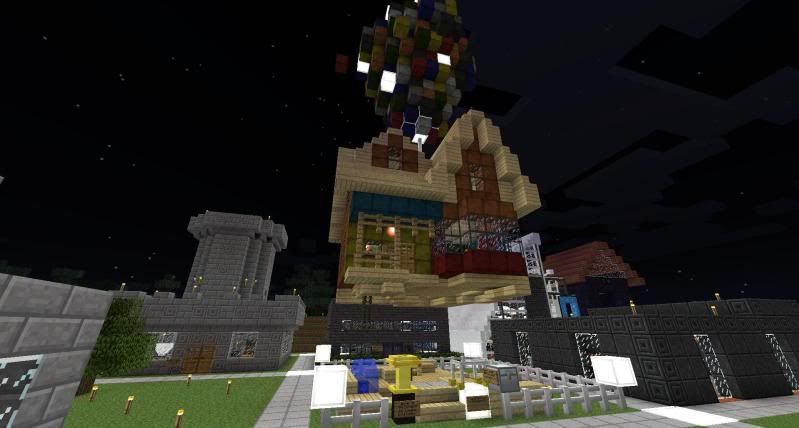 Winner of the Creativity category, LunarCast's house, for his recreation of the house from Up.
Moderator Fayini's house on the ridge.
Public spawn town portals to the End, Nether, Public mining age, and the Overworld!
Copyright© bud_S_moker 2013
Last edited: