Hello! Here is an overview of my base! I'm looking for FEEDBACK and IDEAS on how to improve it and/or what to add! All feedback is appreciated!
Not shown:
- Lava pumping setup in nether
- Tree farm (courtesy of steve's carts)
- Quarry
My main storage, courtesy of ME (I know I don't need all the chests, but I like the look)
Miscellaneous things, mainly tinker's and creosote oil production.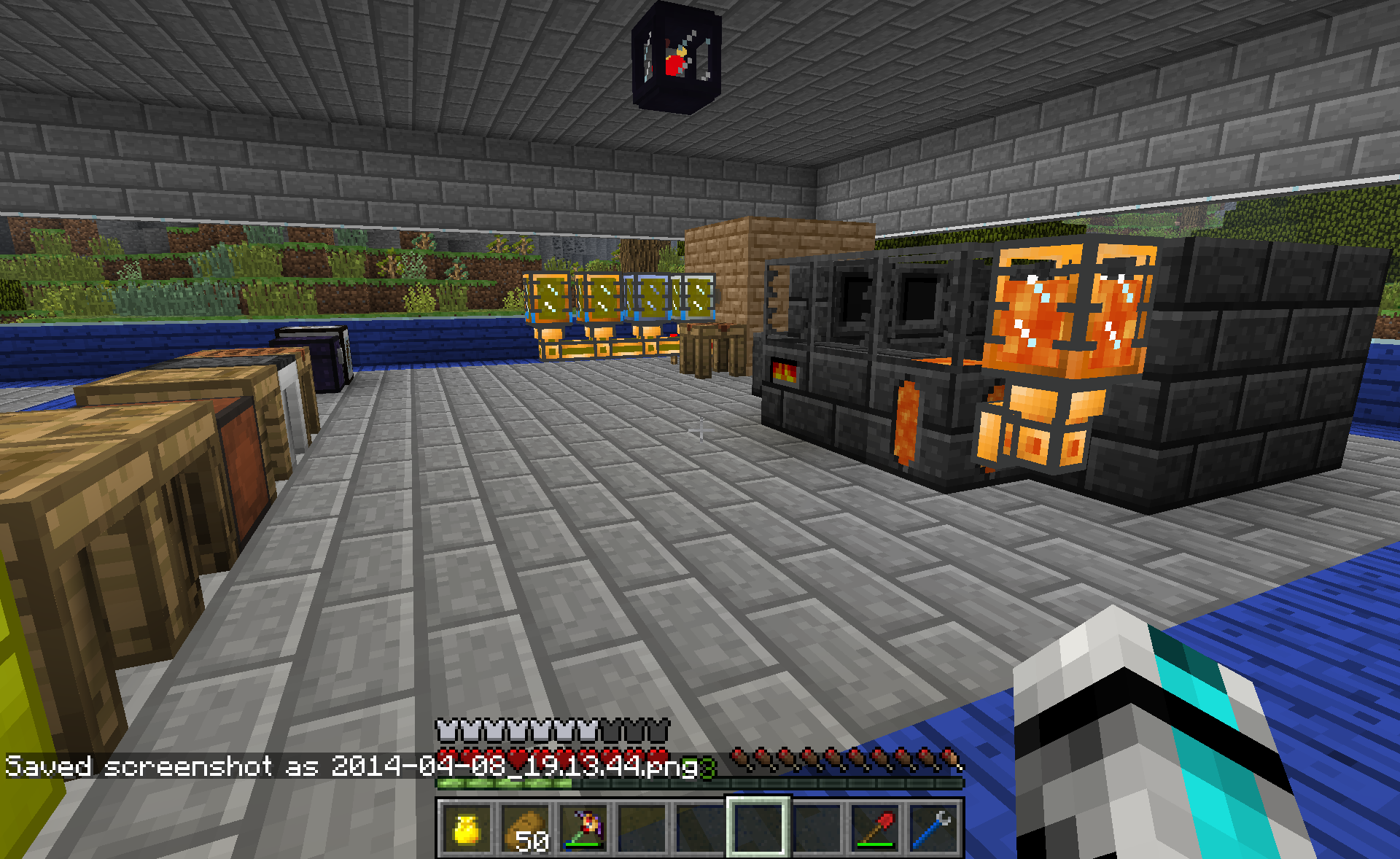 Main wall of machines, some auto-crafting supported (ME)
Power supply (lava power!) along with some of processing machines for items mined (courtesy of BC quarry and that laser drill thing from MFR)
Some IC2 stuff, powered (again) by lava. Mass fabricator setup incomplete.
Farms! (wheat, sugar cane, cactus and ender pearl)
MAC, BC laser-chip-creating-thingy and cobble storage
Thaumcraft stuffs